Free Shuttle Service from Bishan MRT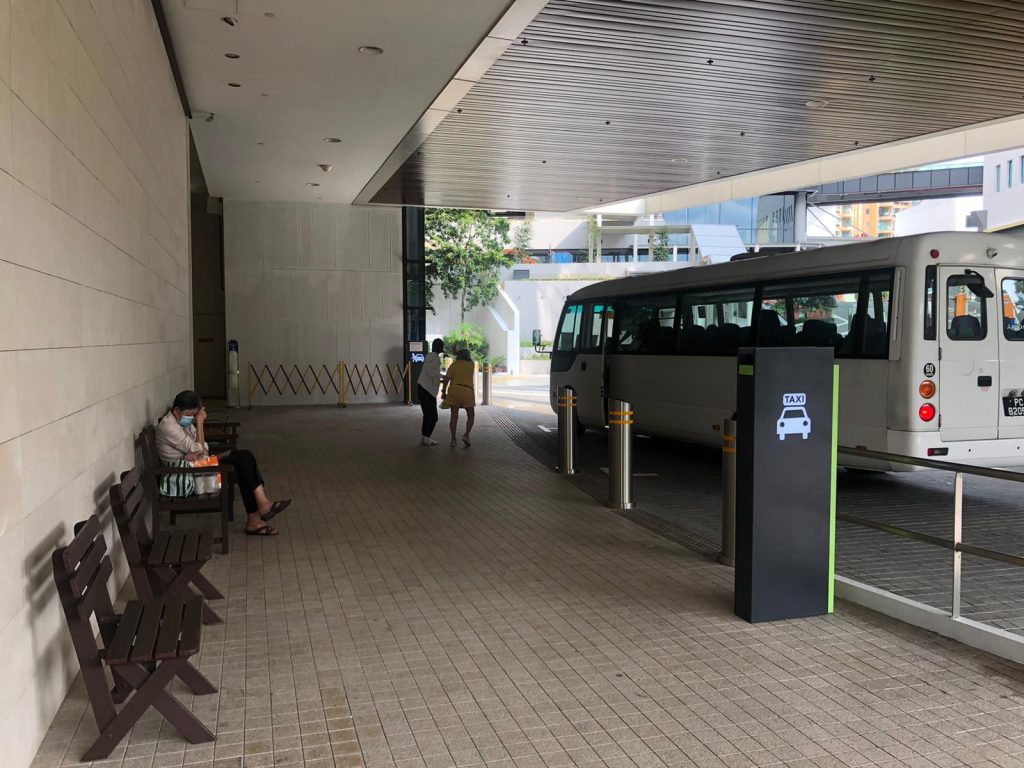 The first stop of the Shuttle is Assisi Hospice. DO NOT alight here. Mt Alvernia Hospital is the NEXT stop.
After dropping off passengers at Assisi Hospice, the bus will continue up the driveway.  Block D is on the left as shown by the red arrow.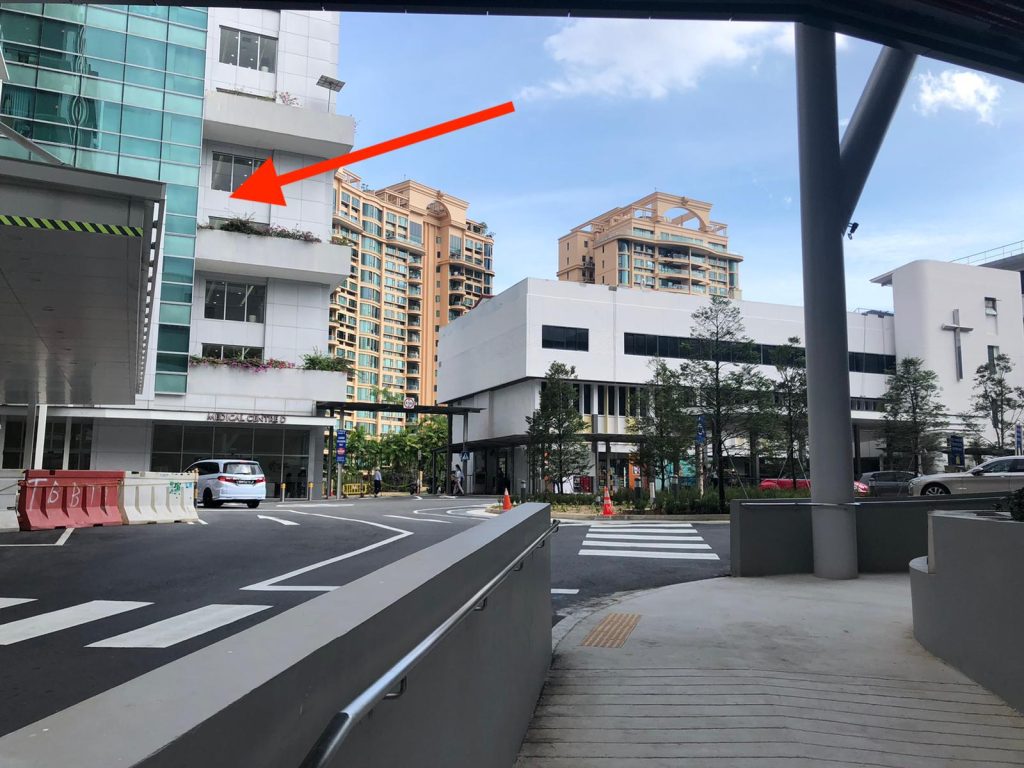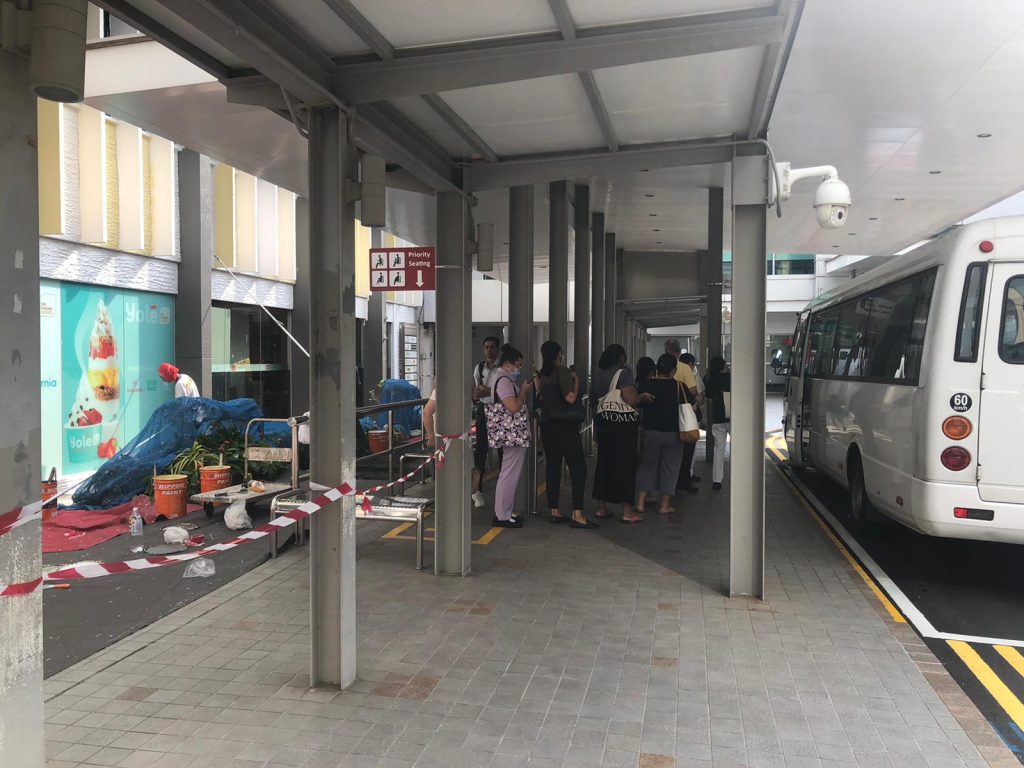 This is the shuttle stop of Mt Alvernia Hospital where you alight.
This is the entrance of Block D.  Enter through the glass doors and take the Lift to Level 6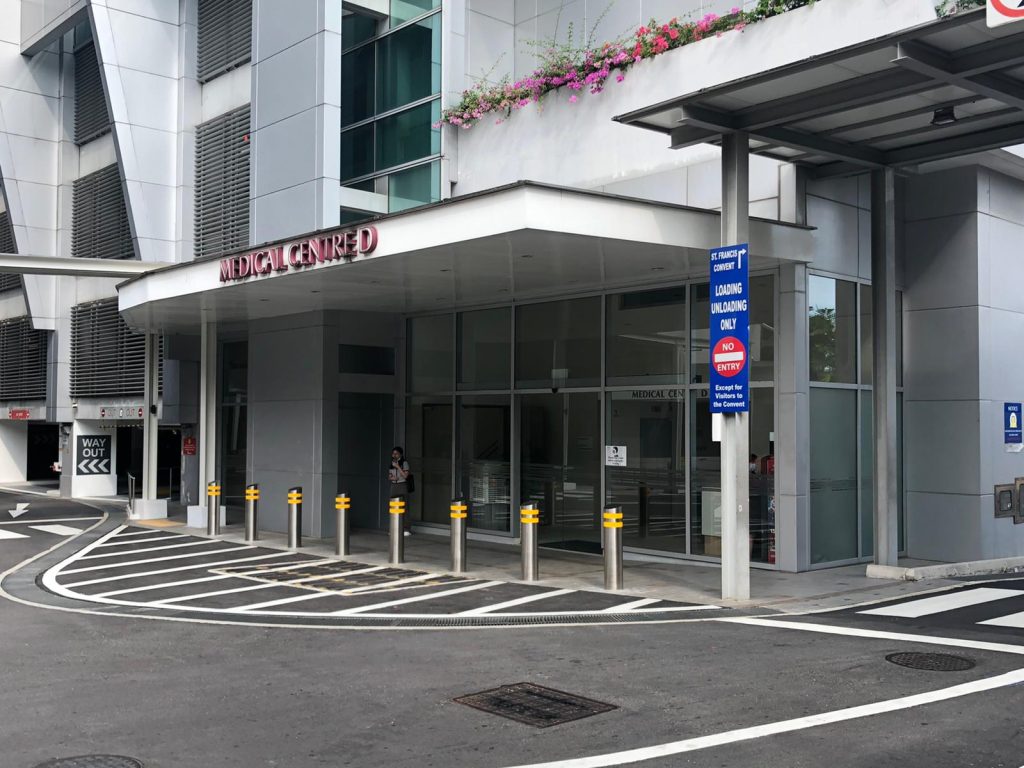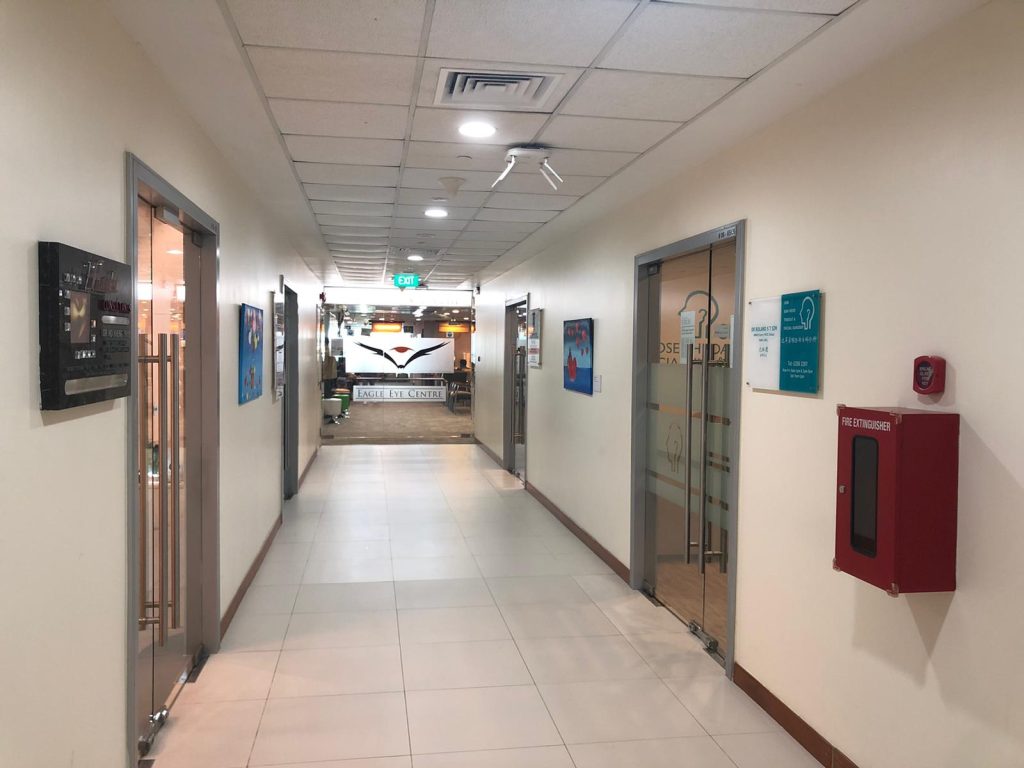 This the corridor of Level 6. We are on the right, the second clinic from the end of the corridor.